Shabbat
Our doors are open to all who seek to worship, learn and serve the community.
Temple Sinai is an inclusive, participatory Reform Jewish congregation that is deeply committed to exploring and experiencing Judaism by infusing tradition with innovation to enrich the Jewishness and sense of community among our members. We do this through worship and communion with God (avodah), the study of sacred texts (Torah), social justice (tikun olam), and acts of loving kindness (gemilut hasadim).
Our goal is to broaden the understanding of Judaism. And through better understanding establish each individual's relationship with God. Join us to experience our interactive service. Come learn with us.
Erev Shabbat Service varies weekly depending on other activities before or after service. Please see our calendar for weekly times.
Shabbat Morning Service Saturdays 10:30 AM
***No Saturday Service for the Months of July & August***
Tue, March 2 2021
18 Adar 5781
STATEMENT
FROM
TEMPLE SINAI
Temple Sinai recognizes with sorrow that after the pain from the horrific treatment of Daniel Prude this summer, and again of a nine-year-old little girl last month, the grand jury's choice not to indict the police officers involved in Daniel Prude's death is yet another painful blow to the Rochester community, especially to Black community members and people of color, including Black members of our Jewish community.
We are obligated "not to stand idly by while your neighbor's blood is shed." (Leviticus 19:16) for the sanctity of human life is of utmost importance.
We offer our prayers for the Prude family. We will support the efforts in our community to reform and create a public safety and health system that responds appropriately to individuals in need of mental health services, honors the lives of all people and upholds racial and social justice.
Rabbi Debbi Till
Cantor Renata Braun
Rabbi Alan J. Katz, Emeritus
Keith Greer, L.C.S.W., President
Congregation of Temple Sinai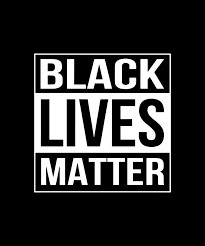 Help women in our community by supporting
Contact office@tsinai.org for passcode information
TEMPLE SINAI WHEN SHOPPING ON AMAZON
Please use the link below to have a percentage of your purchase donated to Temple Sinai.
Tue, March 2 2021 18 Adar 5781