Temple Sinai's Mission
Temple Sinai is a dynamic religious institution, which is continually evolving and growing to meet the needs of congregants and the Jewish people. The congregation is dedicated to upholding the principles of Reform Judaism for this and future generations. We foster Jewish identity and values through individual and group connection to God, Torah, the Jewish people and the land of Israel. We affirm our congregation's ethical and social responsibilities to our community, our nation and the world. We are committed to providing support and care for our congregational family. We welcome and encourage participation in Temple life.
Underlying this Mission are six broad principles:
ACHIEVING JEWISH IDENTITY
Inspire all congregants toward integrating Judaism more actively into their daily lives.
Nurture congregant involvement in Temple affairs.
Inspire our youth toward a firm Jewish identity through a variety of opportunities.
Encourage retention of membership throughout the congregant's life.
Encourage unaffiliated members of the Jewish Community to commit to Reform Judaism by joining Temple Sinai.
PROVIDING JEWISH EDUCATION
Provide and encourage an environment for life long learning by providing quality educational opportunities, formally and informally all ages.
ENSURING TEMPLESINAI FOR FUTURE GENERATIONS
Foster leadership development.
Create a secure financial base for the Temple.
Ensure a well-maintained facility with adequate capacity to support the Temple.
Maintain a viable and active membership base.
CREATING A SOCIAL ENVIRONMENT
Provide activities, which encourage our membership to utilize the Templeas a place for friendship and social interaction.
Create a supportive caring community for congregants.
ENCOURAGING RITUAL PRACTICES
Provide meaningful worship experiences for Shabbat and holidays, which attract the participation of congregants.
Encourage participation in Jewish holiday celebration at home and in the synagogue.
Meet the needs of the congregants connected with Jewish life-cycle events.
PARTICIPATING IN SOCIAL ACTION PROJECTS
Inspire the congregation towards repairing the world through social action opportunities
Connect the congregation in meaningful ways to the greater Jewish community locally, nationally, and internationally.
Temple Sinai Vision Statement
We strive to make Temple Sinai a sukkat shalom, a shelter of peace. It is here that we seek space for both personal renewal and gathering spiritual strength through connection with one another and with God. Temple Sinai provides ongoing opportunities to experience our rich Jewish heritage. Through prayer, study, personal and community connection and work, we find a sense of God's presence in our lives. Temple Sinai provides us a place to connect with others of diverse backgrounds, needs, and generations. Together, we reach out to our local and global communities. We celebrate and commemorate our daily lives, lifecycle events and holidays. We work as partners with God to do tikkun olam, working towards a just and compassionate world.
TEMPLE SINAI CORE VALUES
Spirituality - A Synagogue where prayer is engaging, empowering and participatory
Learning - A Synagogue where learning runs deep for people of all ages
Community - A Synagogue where all congregants matter, always feel a sense of welcome and wholeness, and never feel alone
Good Deeds - A Synagogue where congregants strive to alleviate human suffering and participate in causes that create a positive difference in the world
Our Home - A Synagogue facility that is appropriately maintained to meet the changing needs of our congregation
Tue, March 2 2021
18 Adar 5781
STATEMENT
FROM
TEMPLE SINAI
Temple Sinai recognizes with sorrow that after the pain from the horrific treatment of Daniel Prude this summer, and again of a nine-year-old little girl last month, the grand jury's choice not to indict the police officers involved in Daniel Prude's death is yet another painful blow to the Rochester community, especially to Black community members and people of color, including Black members of our Jewish community.
We are obligated "not to stand idly by while your neighbor's blood is shed." (Leviticus 19:16) for the sanctity of human life is of utmost importance.
We offer our prayers for the Prude family. We will support the efforts in our community to reform and create a public safety and health system that responds appropriately to individuals in need of mental health services, honors the lives of all people and upholds racial and social justice.
Rabbi Debbi Till
Cantor Renata Braun
Rabbi Alan J. Katz, Emeritus
Keith Greer, L.C.S.W., President
Congregation of Temple Sinai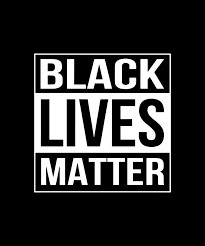 Help women in our community by supporting
Contact office@tsinai.org for passcode information
TEMPLE SINAI WHEN SHOPPING ON AMAZON
Please use the link below to have a percentage of your purchase donated to Temple Sinai.
Tue, March 2 2021 18 Adar 5781