Spiritual Leadership
Rabbi Debbi Till
Rabbi Till was ordained as a rabbi in 1998 and has served as an Associate Rabbi at Temple Ahavat Shalom in Northridge, California and Temple Sholom in Chicago. After moving to Rochester in 2004, Rabbi Till served as the Director and faculty of the Florence Melton School of Adult Jewish Learning and in 2010 became the Director of Community and Israel Relations at the Jewish Federation.
These experiences have helped Rabbi Till develop her skills in areas that are important to us at Sinai, particularly in learning and social action. She believes that something wondrous occurs when people come together to study and find themselves not only connecting to tradition, but also to one another. Her work at the Federation has engaged her in working across synagogue and Jewish organizational divides to do things such as collect thousands of books for students in need and thousands of pounds of food for the Brighton Food Cupboard. She has also convened interfaith groups to address critical matters such as racism, poverty and illiteracy.
As a service leader, Rabbi Till believes she has the sacred task of trying to make prayer accessible, inclusive, familiar, meaningful, joyous and participatory for people of all ages and stages.
Cantor Renata Braun
Cantor Renata Braun was born and raised in the Ukraine and began her music studies at the age of four, ultimately receiving a master's degree in choral conducting from Donetzk State Conservatory in the Ukraine.
In 1999, six years after immigrating to the United States, Cantor Braun received a master's degree in sacred music and was invested as a Cantor from Hebrew Union College - Jewish Institute of Religion in New York. In 1999, she was selected as the only United States representative of synagogue music at The Annual Festival of Jewish Culture in Berlin, Germany, where she coordinated and performed a "solo" concert of Eastern European and American cantorial music.
Cantor Braun brings diverse passions and a wide range of musical styles to her Cantorate. She enjoys playing her guitar in a small setting where the children and adults are participating with her, as well as singing an uplifting and inspirational cantorial composition in a large congregation.
In her past positions, Cantor Braun has directed adult choirs, youth choirs, and temple intergenerational bands. She has welcomed talented singers and musicians in the congregation to sing and play with her during Shabbat and High Holy Days services, helping them find their Jewish voice.
One of Cantor Braun's passions is her love for children. Cantor Braun has a strong desire to inspire b'nei mitzvah students and to keep them engaged and involved in the Jewish life of the congregation and the entire Jewish community.
Cantor Braun is married to Dr. David Braun. They are blessed with two wonderful sons, Daniel and Jonathan. In her spare time, she enjoys spending time with her family, cooking, doing yoga, Zumba and traveling.
Rabbi Emeritus Alan Katz
Rabbi Alan J. Katz served as rabbi of Temple Sinai in Rochester from 1986 - 2020 at which time he became Rabbi Emeritus. A graduate of Lehigh University and Hebrew Union College where he received a MAHL (1975), rabbinic ordination (1976) and a Doctor of Divinity (2001). He also studied in the graduate program for pastoral counseling at Iona College for two years.
Rabbi Katz has served on numerous community organizations including the Rochester Board of Rabbis (past president), The Jewish Community Federation (board member and chair of the Department of Community Relations), the Martin Luther King, Jr. Greater Rochester Commission, the commission of Christian-Jewish Relations (past chair), Pastoral Care UIV/AIDS Committee, The Brennan Goldman Commission, the Inter Faith Forum of Rochester, and the advisory board for the Hickey Center for Interfaith Study and Dialogue at Nazareth College. He has also taught courses in Judaism and Christian-Jewish Relations at Nazareth College.
In 1986, Rabbi Katz was one of three signatories of the Rochester Agreement between the Rochester Board of Rabbis, the Jewish Community Federation, and the Roman Catholic Diocese of Rochester. Along with Bishop Matthew Clark, he co-led the Rochester Interfaith Mission to Israel in the summer of 1998. In 2005 again with Bishop Clark he co-led a mission to Rome to celebrate 10 years of the Rochester Agreement where the group met with leaders from the Vatican as well as Pope Benedict.
Rabbi Katz has visited Israel 40 times (as of 2017) including two years of study at the Hebrew University and the Hebrew Union College. He has served on the National Rabbinic Cabinets of the United Jewish Appear and the State of Israel Bonds. Presently, he is on the National Rabbinic Council of ARZA/World Union (American Association of Reform Zionists and the World Union for Progressive Judaism). In 1995, he received the State of Israel Peace Award. He has served on the steering committee of Partnership Together, including four years as co-chair between Modi'in and Rochester. He often teaches in Modi'in public schools on the subject of American Jewish life.
Many of Rabbi Katz's activities include reaching across racial, ethnic, and religious lines to create understanding and friendship. He is part of Muslim-Jewish Dialogue group, Commission of Jewish Muslim Understanding (CJMU) and has fostered relationships between Temple Sinai and AME Baber Church, The Parcels Historic Church, and The Islamic Center of Rochester.
On October 4, 2001, Rabbi Katz was invited to Washington, DC to deliver the opening prayer in the US House of Representatives at this very critical time in our nation's life.
Rabbi Katz is married to Jan, a noted Jewish educator. They have three children, Tamar, Rabbi Noam, and Ben. They are blessed with 12 grandchildren.
Tue, March 2 2021
18 Adar 5781
STATEMENT
FROM
TEMPLE SINAI
Temple Sinai recognizes with sorrow that after the pain from the horrific treatment of Daniel Prude this summer, and again of a nine-year-old little girl last month, the grand jury's choice not to indict the police officers involved in Daniel Prude's death is yet another painful blow to the Rochester community, especially to Black community members and people of color, including Black members of our Jewish community.
We are obligated "not to stand idly by while your neighbor's blood is shed." (Leviticus 19:16) for the sanctity of human life is of utmost importance.
We offer our prayers for the Prude family. We will support the efforts in our community to reform and create a public safety and health system that responds appropriately to individuals in need of mental health services, honors the lives of all people and upholds racial and social justice.
Rabbi Debbi Till
Cantor Renata Braun
Rabbi Alan J. Katz, Emeritus
Keith Greer, L.C.S.W., President
Congregation of Temple Sinai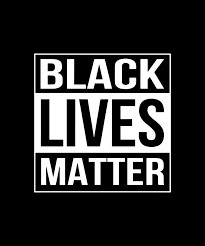 Help women in our community by supporting
Contact office@tsinai.org for passcode information
TEMPLE SINAI WHEN SHOPPING ON AMAZON
Please use the link below to have a percentage of your purchase donated to Temple Sinai.
Tue, March 2 2021 18 Adar 5781