Professional Leadership
Professional Leadership
Mary Mansfield - Executive Director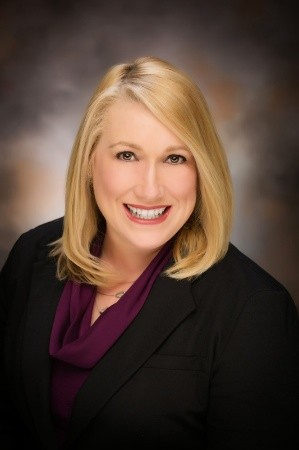 Mary Mansfield is an experienced public and non-profit operations executive with specific expertise in organizational development and change management. She utilizes a contemporary, evidence-based management style to improve recruitment, retention, leadership and supervisory skills, and for inter-organizational conflict resolution. In addition, she has a strong understanding of budget development and management and corporate compliance.
Mary has successfully established two public transit organizations, as well as led a non-profit organization to significantly improve its retention rate in only two quarters by identifying areas of concern then developing and implementing strategies to address same. She also has experience in developing and leading diversity initiatives in an organization with greater than 800 employees.
For the past three years, Mary has taught Human Resources Management at St. John Fisher in its Non-Profit Executive Leadership program. She has also served as a human resources consultant for public, private, and non-profit organizations.
Mary graduated magna cum laude with a Bachelor of Science and with high honors with a Master of Public Administration from SUNY College at Brockport.
Mary has resided in Victor for the past 20 years with her husband Mark and their four children Daniel, Emily, John and Elaine.
You can reach Mary by email at mmansfield@tsinai.org or by calling the temple office at 381-6890
(click links below to e-mail our Temple President or one of our staff members)
Keith Greer - Temple President
Ilan Adar - Education Director
Pauline Rosenberg - Assistant Education Director
Joyce Schachter - Membership Specialist
Bobbi Sarnov - Administrative Assistant
Laura Chekow - School Administrative Assistant
Tue, August 11 2020
21 Av 5780
CLICK HERE to view the July 27th Lay-Led Shabbat Service
_______________
LETTER TO THE TEMPLE SINAI CONGREGATION
We stand at a profound moment in our country's long struggle with racial inequality. Fueled by the murder and other acts of harm and indignity toward people of color, there is renewed focus on engaging our communities in direct conversations about systemic racism. Now is the time for our Temple community to join in this deeply meaningful dialogue and, by calling on our foundational Reform Jewish values of justice and dignity for all, lead the call for substantial change.
Leviticus 19:16 teaches us not to stand idly by the blood of our neighbors. Our Jewish obligation for pikuach nefesh, saving lives, compels us to work together to ensure safety, justice and dignity for all. Each person is created b'Tzelem Elohim, in the image of God.
This perspective is supported by Reform Judaism's national leadership. We respectfully ask that you take a few minutes to read Reform Jewish Leadership Statement: Black Lives Matter is a Jewish Value (Click here for link).
Have there been legitimate concerns raised within the Jewish community regarding the history of the Black Lives Matter (BLM) movement? Yes.
Here is a statement by Rabbi Josh Weinberg, URJ VP for Israel and Reform Zionism and Executive Director of ARZA addressing this topic:
(The full article is Why I am a Zionist for Black Lives Matter (Click here for link).

"Supporting BLM today is not joining with people who have extremely objectionable views on Israel, it's about supporting an urgent moral cause to dismantle a system that threatens and systemically destroys the lives of Black and Brown people in our country. Just because we march together in support of Black lives does not mean we see eye-to-eye on Israel with everyone in the movement. We will continue to take a stand against BDS [Boycott, Divestment & Sanction] and the delegitimization of Israel while we support Black lives."
On Wednesday the Temple Sinai Board of Trustees met to consider the Social Action Committee's (SAC) recommendation to place a Black Lives Matter sign at the entrance to our driveway. The Board unanimously approved that recommendation and agreed with SAC that the Black Lives Matter message is firmly rooted in our Jewish tradition.
This perspective is shared by our own clergy. Rabbi Katz, Rabbi Till and Cantor Braun are unequivocally opposed to the delegitimization of Israel and to the BDS Movement, but they support justice for all people. At this watershed moment for our country, they support Black Lives Matter and the placing of a sign at Temple.
Our Jewish obligation to act does not begin and end with a Black Lives Matter sign. This public statement is one piece of our Social Action Committee's broader anti-racism efforts, including opportunities for congregants to engage in self-education, book discussion groups, tzedakah, community fora, relationship-building, police accountability work, and legislative advocacy.
If we honor Jewish values of justice and human dignity by addressing our country's long history of racism and inequality, then we must be ready to engage in challenging conversations. We know not every congregant will agree with the Board's decision or seek to be involved in the SAC's programming. We have faith that as a compassionate and loving community we have the ability to engage in dialogue and disagreement within a space of trust and shared values.
Guided by the wisdom that "there is no justice until there is justice for all," we believe this is a moment when we must act on this obligation.
Rabbi Till
Cantor Braun
Board of Trustees
TEMPLE SINAI WHEN SHOPPING ON AMAZON
Please use the link below to have a percentage of your purchase donated to Temple Sinai.
Tue, August 11 2020 21 Av 5780