Endowment Program
Temple Sinai's Endowment Program
Temple Sinai has launched an Endowment Program to support its mission of offering
wonderful and diverse programs to enrich the lives of our congregants. We would like to be able to provide even more opportunities. As we seek to offer new or enriched programs for congregants and to introduce innovative learning opportunities, we must look beyond our annual operating budget. 'This is the goal of our Endowment Program-to build the necessary funds that allow us to meet our objectives of strengthening our bonds to one another, our community, and to Reform Judaism. Our endowment is not a one-time campaign; rather an ongoing program with long-term objectives.
This information describes the different ways you can contribute to Temple Sinai's Endowment Program and make a real difference in securing our future for ourselves and for generations to come. In addition to being of great value to Temple Sinai, your contribution can be fiscally advantageous to you, your family, and your estate. Please read the Information below. Further information about methods of giving can be obtained from the Temple office.
Choices Available for Giving:
Cash
Cash, usually In the form of a check, Is the most common way to make a charitable gift. A gift of cash Is considered made on the date It Is hand delivered or mailed. Tax benefits may be available for the gift of cash, even if you do not itemize your deductions.
Securities
Substantial tax advantages are often available to the donor who gives securities, especially those that have appreciated in value long term. In addition to receiving a charitable deduction for the full, fair market value of such a gift, the donor escapes any potential tax on the capital gain element in the gifted property and any sales commission that would be payable upon sale of the asset.
Savings & Retirement Accounts
Donors can name Temple Sinai as a beneficiary of any funds remaining in their bank accounts, money markets, Individual Retirement Accounts (IRAs), KEOGH plans, and their retirement and pension funds, resulting in the removal of such assets from the donor's taxable estate.
Real Estate
Real estate that Is no longer needed or used by the donor's family can be a meaningful gift to the Temple and can help ease the family's situation at the same time. Taxes based on capital gains can be avoided. A charitable deduction for federal income tax purposes is based on a property's full market value, (and taxes based on the capital gains earned on the property can be avoided)
Life Insurance
Often life Insurance is no longer needed to protect family members who have been provided for in other ways. In such a case, a donor may designate Temple Sinai as the owner and irrevocable beneficiary of his or her life insurance policy and write off the cash surrender value and the future premium payments.
Life Income Trusts
A donor who wishes to make a substantial gift may, at the same time, need to have an income for the rest of his or her life. Such a donor may be able to realize substantial financial, tax, an personal benefits by creating a life income trust and retaining income from the trust for life (and for the life of the donor's spouse, if the donor chooses), after which the property goes to Temple Sinai's Endowment Fund.
Advised Fund
A donor of a generous gift may wish to set up an Endowment Fund at Temple Sinai and periodical request the Distribution Committee to make distributions of income and/or principle from the fund for various Temple purposes.
Restricted Fund
A donor of a generous gift may wish to set up an Endowment Fund for a specified purpose at Temple Sinai with the income and/or principle automatically expended each year to fulfill the specific purpose indicated in advance.
Bequests
Over the years, many Individuals have provided generously for the Temple in their wills or trusts. Donors may transfer cash, stock, real estate, furniture, artwork, IRAs, pension benefits, closely held stock, etc., to Temple Sinai in his or her will and the donor's estate may benefit by saving on taxes. This form of gift is direct and simple.
Tue, March 2 2021
18 Adar 5781
STATEMENT
FROM
TEMPLE SINAI
Temple Sinai recognizes with sorrow that after the pain from the horrific treatment of Daniel Prude this summer, and again of a nine-year-old little girl last month, the grand jury's choice not to indict the police officers involved in Daniel Prude's death is yet another painful blow to the Rochester community, especially to Black community members and people of color, including Black members of our Jewish community.
We are obligated "not to stand idly by while your neighbor's blood is shed." (Leviticus 19:16) for the sanctity of human life is of utmost importance.
We offer our prayers for the Prude family. We will support the efforts in our community to reform and create a public safety and health system that responds appropriately to individuals in need of mental health services, honors the lives of all people and upholds racial and social justice.
Rabbi Debbi Till
Cantor Renata Braun
Rabbi Alan J. Katz, Emeritus
Keith Greer, L.C.S.W., President
Congregation of Temple Sinai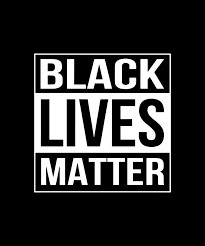 Help women in our community by supporting
Contact office@tsinai.org for passcode information
TEMPLE SINAI WHEN SHOPPING ON AMAZON
Please use the link below to have a percentage of your purchase donated to Temple Sinai.
Tue, March 2 2021 18 Adar 5781