Committees
Temple Sinai Committees
Temple Sinai is a participatory congregation and all members are encouraged to join committees, activities and programs to enhance their membership experience. Please refer to the list of contacts and chairpersons for more information and volunteer opportunities.
ADULT EDUCATION
In keeping with the mission of the temple to promote and support lifelong learning, this committee plans, promotes, and oversees educational programming for Temple Sinai adults. Responsibilities: to propose course ideas and find teachers for adult programming, publicize educational programming and to encourage attendance within the Temple membership. This committee plans and carries out the annual Scholar in Residence Program. Meetings occur 3-4 times per year.
ARZA / ISRAEL
Informs the congregation about what is happening in Israel, advocates for Israel and the Israeli people.
COLLEGE CONNECTION
The College Connection is a committee that helps to keep our college students "connected" with Temple Sinai and Judaism. The committee sends out care packages 3 times a year to each student on the connection roster. Please let the Temple office know if you would like to add a student's name to the list.
CONGREGANT CONNECTIONS
Develops and implements programs to meet the diverse needs of our congregation. 6 – 8 meetings per year.
JCC HIGH HOLIDAY PREPARATIONS
Creates a short term High Holy Days sanctuary the JCC, moves temple property and supplies for Rosh Hashanah and back to the temple after Yom Kippur – 2 summer meetings.
MEMBERSHIP
The purpose of the membership committee is to encourage temple affiliation, welcome new members and promote temple member involvement in an effort to increase retention. Team members call prospective members to provide information about the temple, call new members to ensure a good experience and call resigning members to conduct exit interviews. The committee also assembles and delivers new member welcome baskets, plans and implements the Congregant Dinner and two Get S'More Shabbat services and dinners, coordinates the membership directory program and maintains a registry of existing and forming chavurot. Meetings are scheduled on an as needed basis.
MITZVAH CONNECTION/CARING
This committee responds to families and individuals at times of joy and celebration as well as difficult times such as illness or death. Responsibilities include: preparation and delivery of "condolence baskets", assisting with meals and transportation in times of need, purchase and delivery of gifts to newly married couples, families with a new baby or recent converts. Meetings on an as needed basis.
RAIHN
Rochester Area Interfaith Hospitality Network (RAIHN)
As a host congregation we provide shelter and hospitality to homeless families 4 times per year for one week intervals. Teams of volunteers plan and provide meals, shop for supplies, supervise and plan guest activities, set up and break down beds, etc.
RELIGIOUS PRACTICES
The religious practices committee represents the temple membership by implementing and establishing guidelines designed to enhance the religious and spiritual life of TempleSinai. Focus team members participate in monthly meetings focused on a wide range of topics including templeKashrutpolicy, High Holiday planning and all aspects of Shabbat services.
SCHOOL OF JEWISH LIFE AND LEARNING COUNCIL
The School of Jewish Life and Learning Council exists to facilitate communication between parents and the Temple Sinai School of Jewish Life and Learning in order to enhance the religious education experience for our families at Temple and at home. The committee comprises parents who represent both sessions and all levels of the School of Jewish Life and Learning: Sprouts, K-7, Kesher and Bogrim.
SOCIAL ACTION
CARING COMMUNITY
The purpose of this committee is to involve the temple membership in issues of social concern and action within the local, national and international communities. Specific needs or problems in the community are addressed through projects with existing social service agencies and interfaith groups. The committee informs congregants about individual volunteer opportunities in the community, sponsors educational and discussion groups/forums on social and individual issues, advocates on behalf of the congregation for current social issues and keeps members informed via the Internet on current issues that require immediate attention. The committee participates in activities on Mitzvah Day and sponsors regular programs throughout the year. Meetings are held monthly.
TEMPLE LIFE
The Temple Life committee organizes most of the social events that are held at Temple Sinai. Many of these are associated with holiday celebrations such as the Chanukah dinner, while others, such as a "coffee house evening", are held to encourage Temple members to get to know one another in a comfortable setting. There are opportunities for those who want to become active members of the committee to help with the planning and carrying out of events. Working on this committee is a wonderful way to get to know others who are actively involved in making our congregation the friendly and lively organization that it is.
YOUTH
The Youth committee works closely with the two Temple Sinai youth groups and their advisors to assist in programming needs, providing adult volunteers, and to serve as a resource. Team also works with elementary age kids organizing fun social events for both school sessions.
Tue, March 2 2021
18 Adar 5781
STATEMENT
FROM
TEMPLE SINAI
Temple Sinai recognizes with sorrow that after the pain from the horrific treatment of Daniel Prude this summer, and again of a nine-year-old little girl last month, the grand jury's choice not to indict the police officers involved in Daniel Prude's death is yet another painful blow to the Rochester community, especially to Black community members and people of color, including Black members of our Jewish community.
We are obligated "not to stand idly by while your neighbor's blood is shed." (Leviticus 19:16) for the sanctity of human life is of utmost importance.
We offer our prayers for the Prude family. We will support the efforts in our community to reform and create a public safety and health system that responds appropriately to individuals in need of mental health services, honors the lives of all people and upholds racial and social justice.
Rabbi Debbi Till
Cantor Renata Braun
Rabbi Alan J. Katz, Emeritus
Keith Greer, L.C.S.W., President
Congregation of Temple Sinai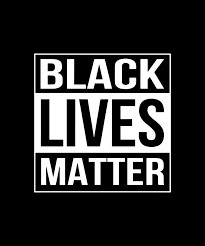 Help women in our community by supporting
Contact office@tsinai.org for passcode information
TEMPLE SINAI WHEN SHOPPING ON AMAZON
Please use the link below to have a percentage of your purchase donated to Temple Sinai.
Tue, March 2 2021 18 Adar 5781