Adult Education
Adult Education
Adult Education in the Temple Sinai School of Life and Learning invites learners at all stages, novice to "seasoned," to forge connections through group exploration of Jewish texts and topics.
Our committee meets on Zoom the first Wednesday of every month from 7 to 8 pm in order to plant and grow the seeds of new ideas. We support programming that has precedent at Temple Sinai (e.g., Hebrew classes, Torah study, other clergy-led exploration), as well as programs that have not yet been tried. We offer some courses with multi-week arcs, as well as "one-off" programs designed to whet appetites and uncover as yet undiscovered audiences. Please join us in our explorations!
Upcoming Programs:
Cantor Braun's Introduction to Torah Trope - Wednesdays, October 28 through November 18, 7-8 pm
'The Baker & the Beauty': Language and Culture Through Israeli Television, featuring Rami Katz - Thursday, December 3, 7:30-8:30 pm
Past Programs:
Israel Speaker Series (co-hosted with TBK) - Wednesdays, August 5-26, 10-11:30 am
Elul Video Project - Daily, Friday, August 21 through Friday, September 18
Rabbi Till's Exploration of Mussar - Wednesdays, September 9-30, 7-8 pm
A Bissel of 'Shtisel,' featuring Norah Rubel - Wednesday, October 21, 7-8 pm
Tue, March 2 2021
18 Adar 5781
STATEMENT
FROM
TEMPLE SINAI
Temple Sinai recognizes with sorrow that after the pain from the horrific treatment of Daniel Prude this summer, and again of a nine-year-old little girl last month, the grand jury's choice not to indict the police officers involved in Daniel Prude's death is yet another painful blow to the Rochester community, especially to Black community members and people of color, including Black members of our Jewish community.
We are obligated "not to stand idly by while your neighbor's blood is shed." (Leviticus 19:16) for the sanctity of human life is of utmost importance.
We offer our prayers for the Prude family. We will support the efforts in our community to reform and create a public safety and health system that responds appropriately to individuals in need of mental health services, honors the lives of all people and upholds racial and social justice.
Rabbi Debbi Till
Cantor Renata Braun
Rabbi Alan J. Katz, Emeritus
Keith Greer, L.C.S.W., President
Congregation of Temple Sinai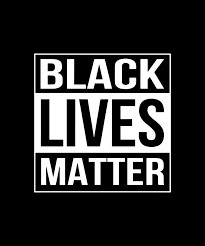 Help women in our community by supporting
Contact office@tsinai.org for passcode information
TEMPLE SINAI WHEN SHOPPING ON AMAZON
Please use the link below to have a percentage of your purchase donated to Temple Sinai.
Tue, March 2 2021 18 Adar 5781